Bamboo structures have been a part of our lives for a long long time. Be it a wedding,a reception or an emergency shelter a bamboo structure always comes to the rescue.But looking at the whole process of erecting one, it's a tiring one and takes lot of time and also needs man power.  
If you look at the existing methods of joining bamboos, you will observe that they are extremely time consuming.
Concept : A joinery inspired from the vertex of the cube, which is sturdy and easier to                         handle by any person thus eliminating the need of any extra help.
When the knob is tightened, it clamps the bamboo and makes the whole structure rigid and sturdy making it stable.
As the bamboo is hollow, the knob if not placed correctly [is placed on the internode] and is tightened, it is going to create a lot of stress on the bamboo itself, breaking it.
If we make use of the bamboo structure itself, we can channel the stress through the nodes which are stiff & rigid which won't harm the bamboo at all.
Possible structures which can be made using this joinery:
This triangular tent like structure can be arranged in many ways which can be space saving and can be very effective as personal tents.
A normal tent also can be made using 2 vertex.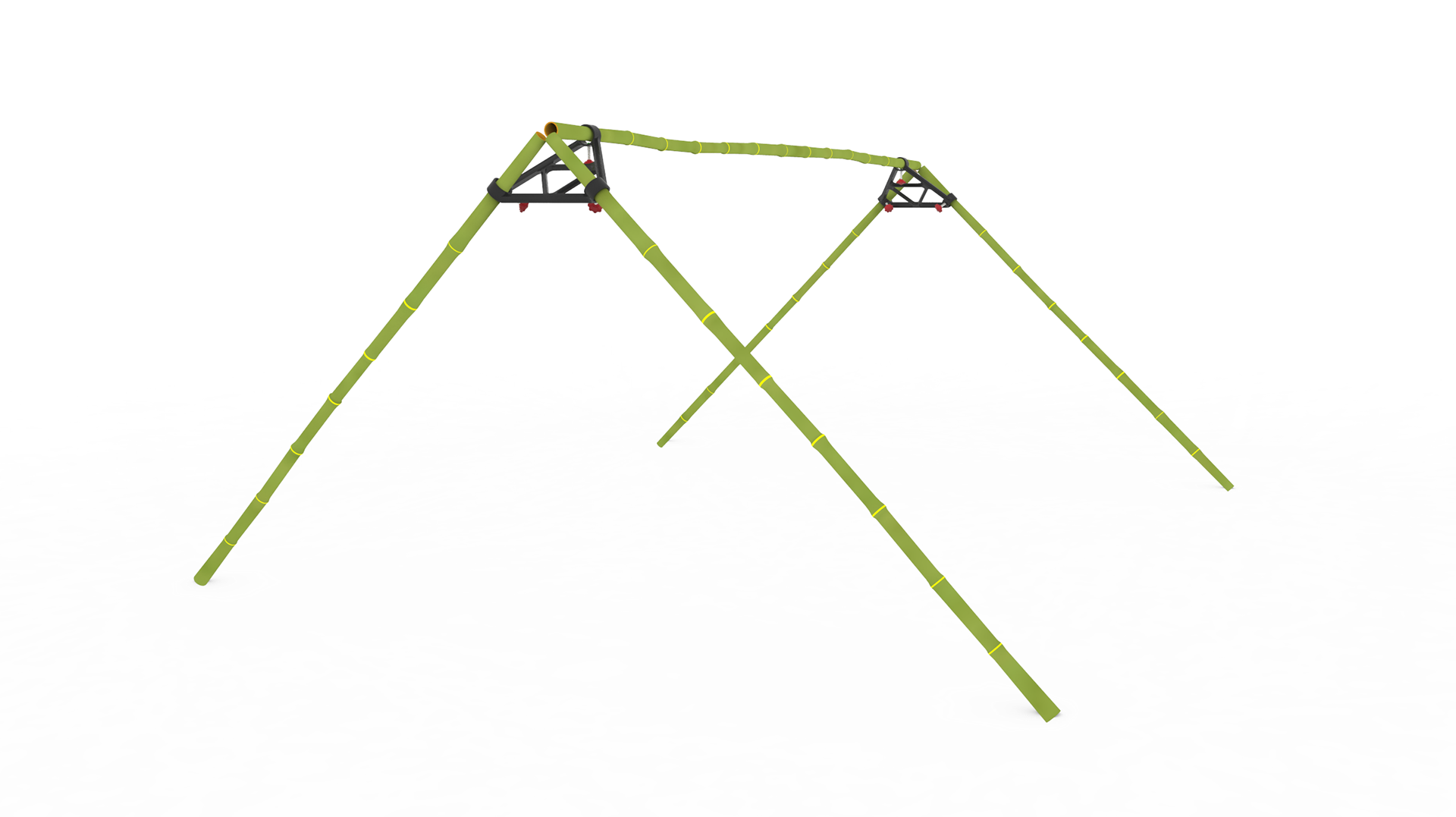 As the number of vertex increases, different structures can be made: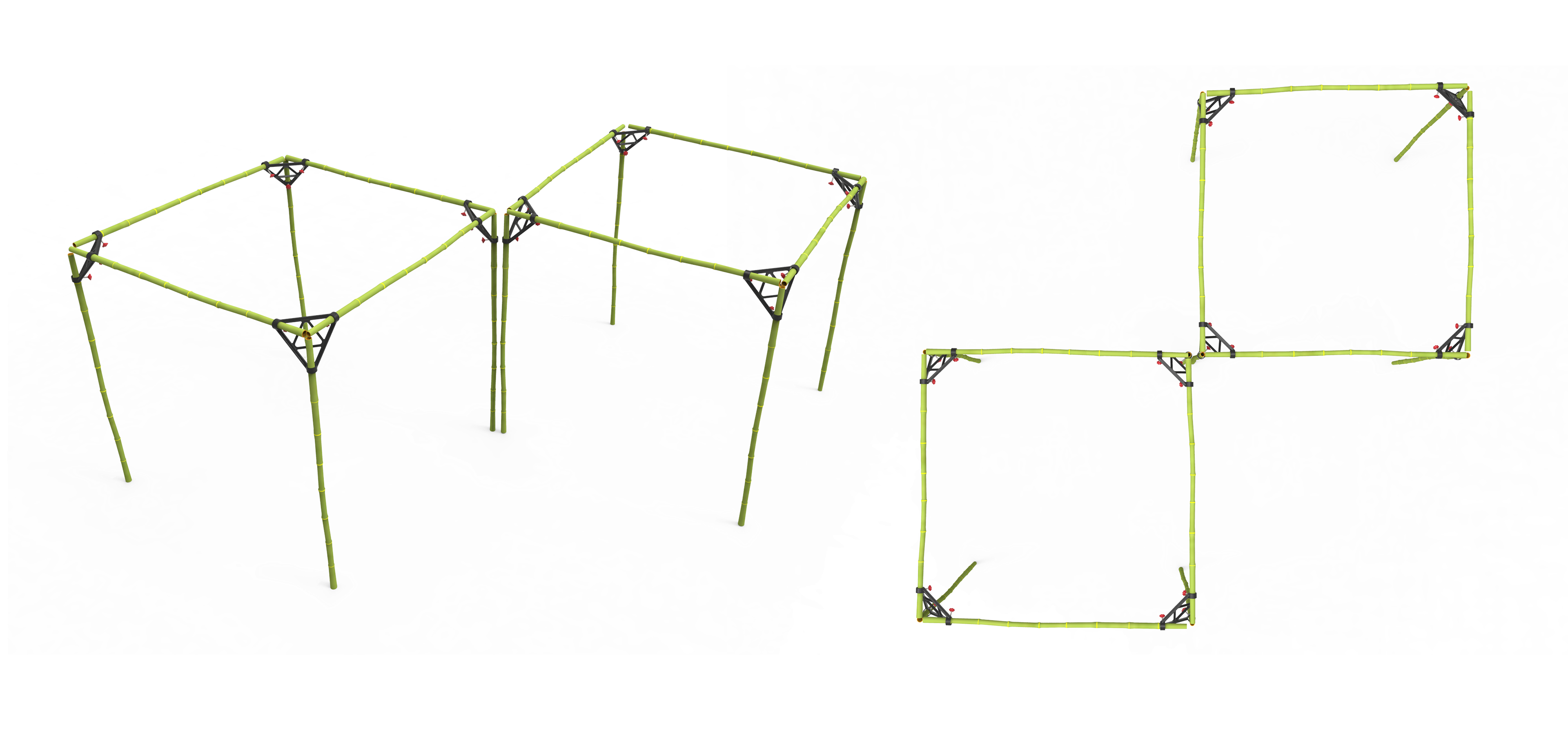 A full cube can be made using 8 vertex, giving complete justice to the name of the product.
Actual Model [ made of metal] :
Pro's and Cons of the Vertex:
Pro's :                                              Cons:
1.Light weight                                  1.Expensive
2.Sturdy                                           2.Cannot accomodate a 
3.Fast                                                  bamboo thicker than
4.Easy to use                                      3 inches.
This joinery if made of PVC would be a very strong one and at the same time light weight too.As it can be used by any person,it will be very useful in constructing a refugee camp
or a shelter for people affected by some natural calamity or any emergency situation within no time. As bamboos are locally available in any area, this joinery would be just the thing to be carried.