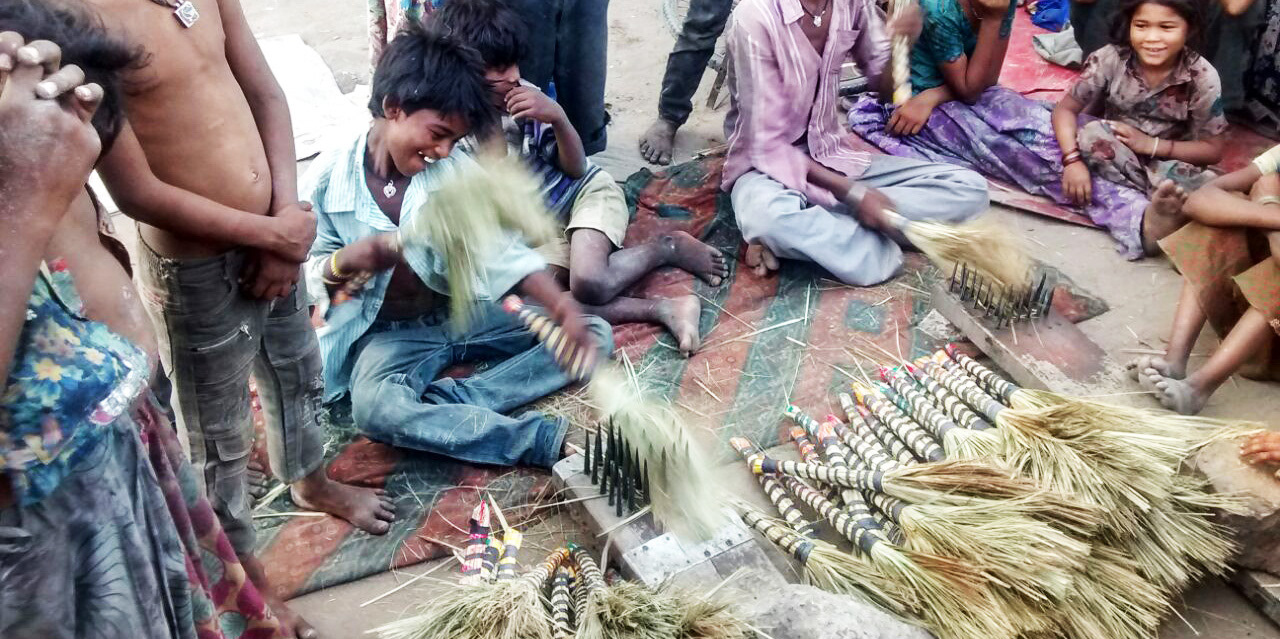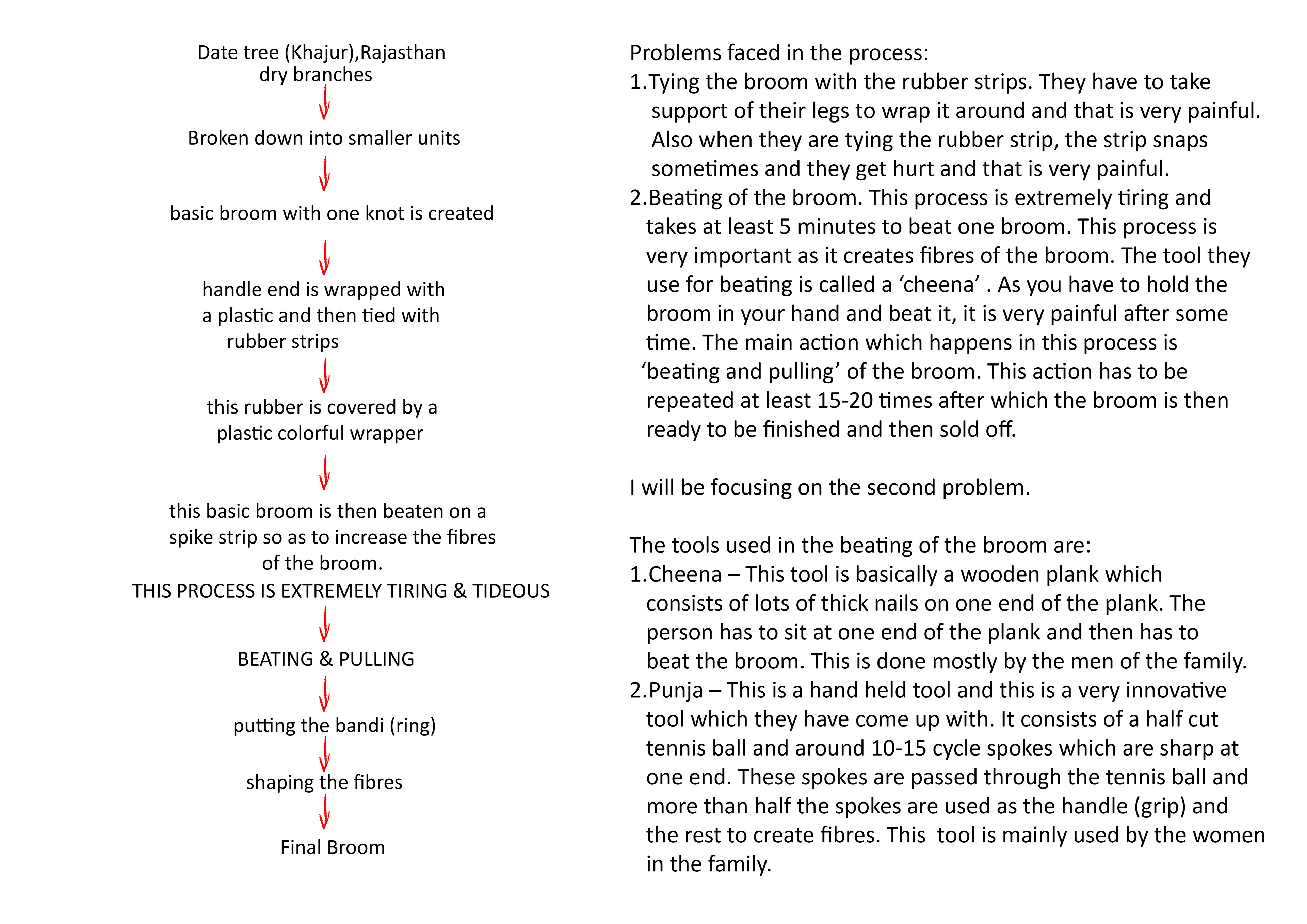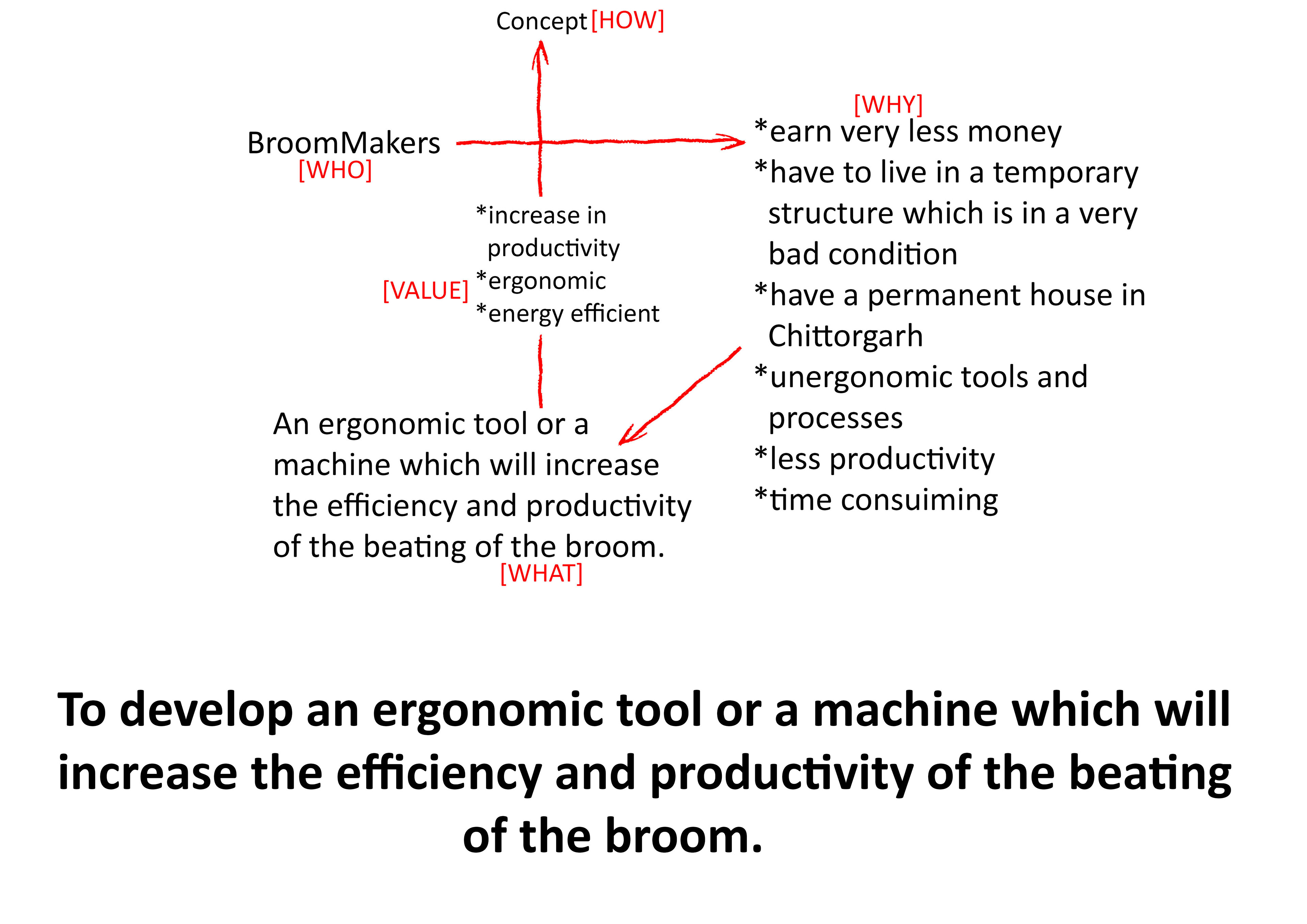 Fabricated this model in National Innovation Foundation (NIF) Workshop in 4 days.
There were 2 attempts made before by some Innovators which unfortunately didn't workout. This 3rd attempt was succesful, though many changes have to be made but the direction for this project to go forward with is decided.
Figuring out the exact gear ratio so as to get fine splits from the leaves, and a joinery which can rotate the broom by 180 degrees as only one side of the broom is getting spliced needs to be worked on. The number of brooms which can be attached to the wheel can also be increased from 3 to 6, thus maximizing the output.
Me with Prof.Anil Gupta :